10 Things to Do in St. Ann This Weekend
St. Ann, MO is a small suburb with just over 13,000 residents. It is conveniently located near St. Louis, which means that your entertainment options are endless. Whether you are looking for a place to spend a fun night out or somewhere to relax on an evening, St. Ann has options for you! Imperial Gardens is located near the heart of the city and is just minutes away from some of the best attractions in the city. Take a look at the list of our favorite spots to check out below!
TOP 5 PLACES TO GO IN ST. ANN
Wild Acres Park is a great place to visit while you are living at Imperial Gardens. The park features a 2.5-acre lake, a wilderness refuge, an asphalt walking path, and a gazebo. You are free to visit the park from 30 minutes before sunrise to 30 minutes after sunset.

With countless activities to choose from, Wild Acres Park is the perfect spot to visit for a quiet afternoon alone or a fun-filled day with family and friends. To learn more about your activity options, check out the park's website below.




10400 Midland Blvd Overland, MO 63114

Hollywood Casino and Hotel is a fun spot to visit for a day or night full of exciting games, great entertainment, and delicious dining options. The casino has a variety of game choices including poker, table games, slot machines, and more. In addition to gambling options, you can find live music options at one of the casino's three entertainment spots. The Amphitheater and Music Park bring some of the best music acts to St. Louis, and the 99 Hops House has live, local performers in-house every Saturday night.

There are also several different dining options to enjoy during your fun night out. No matter what food you are craving, you are sure to find a great option at Hollywood Casino and Hotel. Some of the different restaurants include Celebrity Grill, Phat Tai, Eat Up Buffet, Final Cut Steakhouse, and more. Check out their website today to see upcoming acts, learn about their rewards program, and plan your visit today.




777 Casino Center Dr Maryland Heights, MO 63043

If you are interested in adventure and an adrenaline rush, you won't want to miss out on Ape Zipline and Adventure Park. There are many different adventures that you can try during your visit. Try your hand at ax throwing, where you can test your aim and your muscles. Check out the Treetop Journey for beautiful views from 45-foot-high trees. You'll have a great time completing super long zip lines and Tarzan-style swings the park also has a similar, Treetop Journey designed for even the youngest adventurers.

If you're looking for even more adrenaline, don't skip the Monkey Drop! Climb 40 feet to a wooden platform, take a deep breath, and jump! You'll enjoy the sensation of freefall before the jump line kicks in to slowly lower you the final feet. Ape Zipline and Adventure Park has thrilling options for adventurers of any age and thrill-seeking level. Book your adventure today!





13219 Streetcar Dr Maryland Heights, MO 63043

The St. Louis Zoo is world famous for its innovative approaches to animal care, conservation, research, and education. The Zoo is free and houses over 14,000 animals of nearly 500 different species. Wander through Big Cat Country to see some of the most ferocious felines in the world, check out the Insectarium to see creepy crawlies that you may have never heard of, or visit the Primate House to learn more about human's closest animal relatives. The options are endless, making it a great spot to visit over and over again.

In addition to fascinating exhibits, the zoo has education programs for all ages, year-round events, and great dining and shopping options. Over 3 million visitors enjoy the zoo annually, making it the most visited attraction in the area. Check out the St. Louis Zoo's website today for all of the great upcoming events and be sure to look at their live webcams to check in on your favorite animals.





1 Government Dr St. Louis, MO 63110

Creve Coeur Lake is a 2145-acre park located near Imperial Gardens. It is the largest park in the St. Louis County Park system and a fantastic spot to relax on the weekends or evenings. The park is packed full of activity options including canoe and kayak rental, a 3.8-mile asphalt loop trail, an 18-hole disc golf course, and much more. Legend even has it that if you visit on a full moon night, you might see the ghost of the lovelorn Native American woman that the lake is named after.

In addition to all of the activity choices, the park has a variety of shelters and pavilions available for event rental. Visit the Creve Coeur Lake site today to learn more about their fascinating history or to make your event reservation.





13236 Streetcar Drive Maryland Heights, MO 63043

TOP 5 AMAZING PLACES TO EAT IN ST. ANN
There are so many delicious restaurants that you should try while you are living here. Try out all of these great places and more today.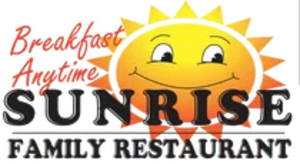 Sunrise Family Restaurant is a great option for breakfast or lunch! Their menu features an eclectic mix of American, Greek, and Italian cuisine. Customers also rave about their homemade pies! All of their meals are made to order, and breakfast is served all day! When you eat at Sunrise, you feel like family! Visit their website today to see their full menu or to place an online order.
3500 N Lindbergh Blvd St. Ann, MO 63074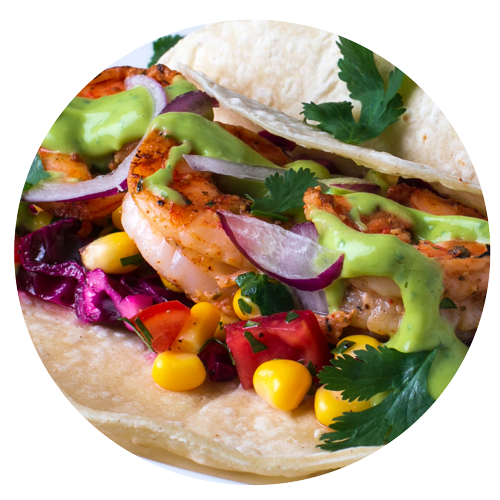 La Tejana Taqueria is the perfect spot to go to for authentic Mexican Food, and, lucky for you, it's just minutes away from Imperial Gardens. Patrons rave about the friendly service and affordable prices on Google. The restaurant has a wide variety of options including tacos, seafood, soups, sandwiches, and more! In addition to great lunch and dinner options, La Tejana also is the home to an authentic Mexican grocery store and butcher. Grab your meal, and then grab ingredients to make your next meal at home! From spices and tortillas to fresh produce and meats, La Tejana has everything that you need!
3149 N Lindbergh Blvd St. Ann, MO 63074



Lombardo's Restaurant has been serving the St. Louis area since 1934. The restaurant is currently owned and operated by the third generation of the Lombardo family. They serve authentic Italian cuisine with signature pasta, hand-cut steak, and fresh seafood. Lombardo's is the perfect spot to try for your next dinner with family or friends. In addition to dine-in service, Lombardo's offers catering and banquets any day. Check out their menu today and find your new favorite dish!

10488 Natural Bridge Rd St. Louis, MO 63134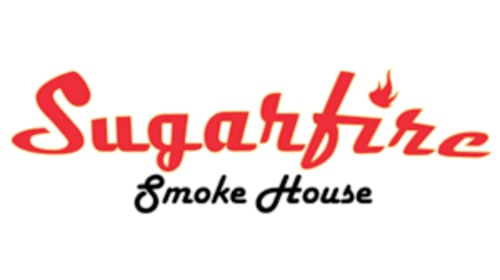 Sugarfire Smokehouse aims to bring "a new kind of barbeque to St. Louis." Owners Mike and Carolyn visited barbeque meccas across the United States to find the best styles and sauces. From brisket and ribs to salmon and pork, Sugarfires meats are smoked daily and are always delicious. Mike's travels shine through in the selection of BBQ sauces available. The restaurant carries Alabama-style white sauce, Texas hot sauce, Carolina mustard-based sauce, and everything in between! In-house pastry chef Carolyn Downs is a partner at the restaurant and has curated a delicious dessert menu of housemade cookies and pies that pair perfectly with Mike's savory meats.
9200 Olive Blvd #114 St. Louis, MO 63132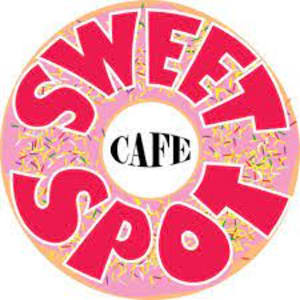 The Sweet Spot Café is located right around the corner from Imperial Gardens! One look at their 4.9-star rating shows you that this café is a must-try. The café offers dine-in, carry-out, and delivery options. Their menu has breakfast and lunch favorites including indulgent donuts, delicious espresso drinks, filling omelets, and delicious sandwiches and burgers. Enjoy the sweeter things in life, and stop into the Sweet Spot Café! Visit their Facebook page today for store updates or to check out their menu.
3586 Adie Rd St. Ann, MO 63074


Testimonials
I enjoyed living there the management was great very friendly and if there was a issue with the apartment they took care of it in a timely manner.

- Google Review
I have had good experiences with the leasing office - ladies are polite and friendly. Also, the maintenance team is responsive.

- Google Review
The leasing girls have always been extremely professional, often going above and beyond to help me out. I enjoy living here and I feel safe and it close to my work.

- Google Review
5 Star Review: Shout out to Bryce!! He made my rental experience a good one!! He was very professional, answered all my questions, and is very prompt with his responses! The office was nice and clean, and the neighborhood is very quiet... I will definitely recommend these apartments to my family/friends!

- Google Review