Our Apartments are Pet-Friendly!
Looking for pet-friendly apartments in St. Louis? Look no further than Imperial Gardens Apartments! As a pet-friendly community, we proudly allow cats and dogs here.
OUR PET POLICY
No more than 2 pets are allowed per apartment with each pet weighing no more than 100 pounds.
Pets may be dogs or cats. We do not accept Akita, American Bulldog, American Pit Bull Terrier, American Staffordshire Terrier, Chow Chow, Doberman Pinscher, German Shepherd, Mastiff, Presa Canario, Rottweiler, Staffordshire Bull Terrier, Dalmatian, Great Dane, any non-domestic dogs, or any mix of these breeds. Property staff reserve the exclusive right to make the final determination as to dog breed.
Pets allowed without deposits: small birds, turtles, hamsters, guinea pigs, fish aquariums that are 5 gallons or less. Deposits are required on large birds, including but not limited to: Parrots, Cockatiels, Sun Conures, or other birds often let out of cages.
We reserve the right to deny any pet application based on the breed, size, and/or behavior of the animal.
The following pets are not authorized: snakes, lizards, sugar gliders, flying squirrels, chinchillas, ferrets, reptiles, amphibians, rodents, or venomous animals of any kind.
No pets allowed on new carpet or carpet less than 2 years old, pets must be inoculated, proof of age, all deposits and fees must be paid on or before the date the resident takes possession of the apartment.
PET FEES
There is a non-refundable pet fee of $300 for 1 pet or $500 for 2 pets. The pet fee does not transfer from apartment to apartment.
There is a monthly pet fee of $35 for 1 pet or $60 for 2 pets.
For further details on our pet policy, please contact our office staff.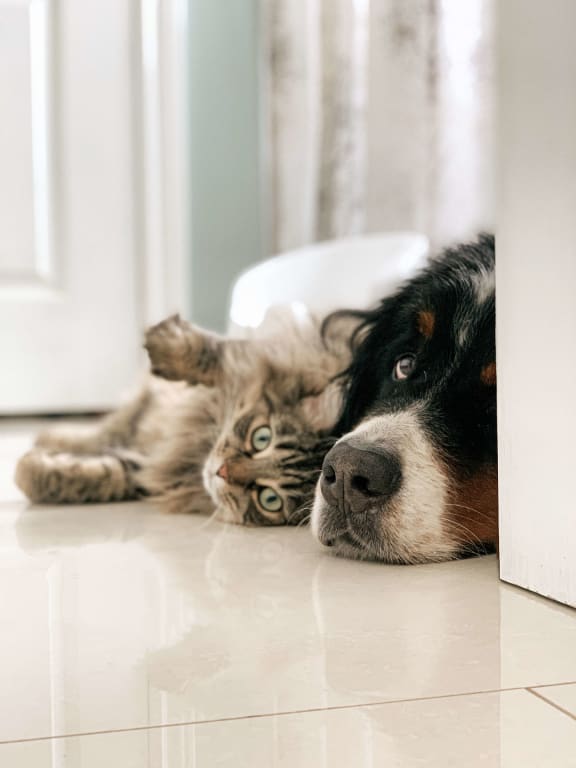 Testimonials
I enjoyed living there the management was great very friendly and if there was a issue with the apartment they took care of it in a timely manner.

- Google Review
I have had good experiences with the leasing office - ladies are polite and friendly. Also, the maintenance team is responsive.

- Google Review
The leasing girls have always been extremely professional, often going above and beyond to help me out. I enjoy living here and I feel safe and it close to my work.

- Google Review
5 Star Review: Shout out to Bryce!! He made my rental experience a good one!! He was very professional, answered all my questions, and is very prompt with his responses! The office was nice and clean, and the neighborhood is very quiet... I will definitely recommend these apartments to my family/friends!

- Google Review